It may make you feel confused to buy a new rose toy, there are too many choices on the market. So in this collection we will introduce our 6 most popular female rose toys, you can take as reference.
The Stimulation Way Of Rose Toy
When you decide to invest in the luxury rose toy, the first thing you need to figure out is the stimulation way you like: external stimulation on clitoris, nipple, internal stimulation in vagina, anus, or a combo of different kind of stimulation. And the next step is to think about how you gonna use it: solo game, couple play, or to masturbate to each other with your playmate? Good news is, the rose toy can satisfy any of these demands; while bad news is, now the rose adult toy market is in chaos and it's very easy to get the inferior material toy.
Rose toy official store is famous for the diverse innovative designed rose flower inspired rose toys, and the luxury pleasure they provide. We have collect some realistic review of our 6 favorite product, from which you will learn how these rose toys could help improve your sex life and how you could get benefit from it.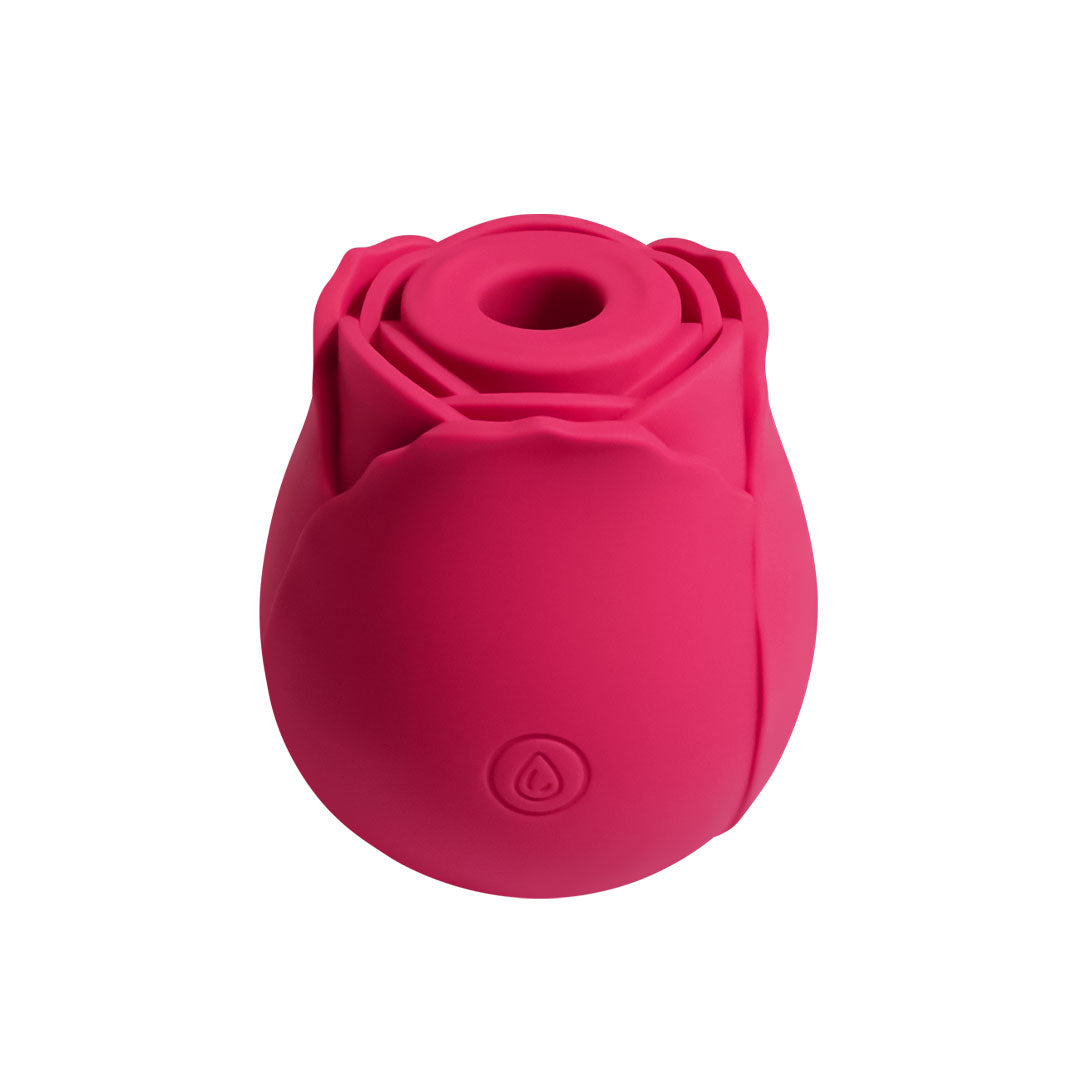 This rose clit stimulator is acclaimed by the experts and the users all over the world, what else can I say about it? Covered by the extreme soft silicone, this is an adult toy with the adorable rose bud appearance, while it's featured with 10 powerful suction intensities, which give you the quivering orgasm after kissing the right places all over your body with this rose toy.
This is what an user say:
"This is the cutest toy I've ever had, and it just not looks like a sex toy. It's more like a sexy silicone art piece, a combination of art and fun, I'm just speechless. It creates the ecstasy that I couldn't describe, I think this is how it feel when your soul is out of body"
This is the shit... it's a great compliment. It's not big as a vibrator, I like the size, it's perfect for the couple play. I was not ready for this toy, either for the the blowing up that would happen in 2-3 minutes... you will feel that the entire center of your life is flying to the outer space... ladies, fasten your seat belt, the toy is not like mute, but it's not loud at all, well, let me put it this way, if you have ever seen your man fish with bait, it just sounds like the water plop, haha. It's easy to hold, and just put it on your... you know... then it's done ... KO..."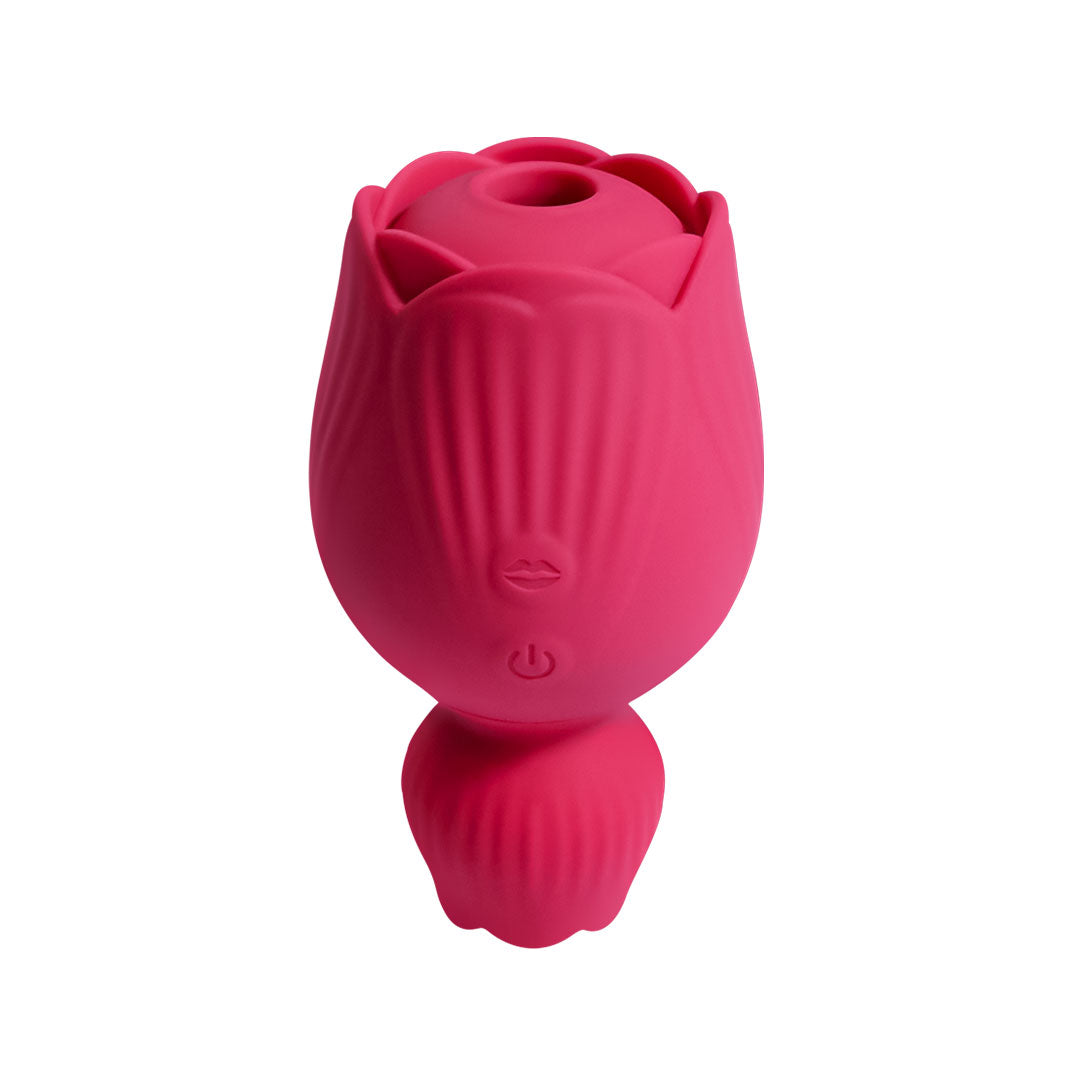 Rose clit sucker & tongue vibrator is perfect for the people seeking for the clitoral orgasm. This is a luxurious clitoral stimulator, it's designed to provide you the ultimate oral sex experience. The 20 stimulation patterns give you the feeling smoother and deeper.
A comment from an user:
"I fell in love with it the moment I saw it! It's just look like an essential oil diffuser. I like its dual function, and there are so much joy to adjust and try every possible combination, to get the big 'O'. When I used it for like 2 to 3 minutes, 'OH MY GOD, I'm cumming' it ended too soon, well it's not something bad for me though.
I started with the tongue side, and tried it on my nipple, the silicone is so soft and the licking gave me the best feeling ever. I turned the rose to the suction side, it was an intense pulsating feeling, and it was so intense that I squirted for the first time. (Warning... some may get jealous...) I can't wait to try more products. Out of the way, boy, we've got some new toys!"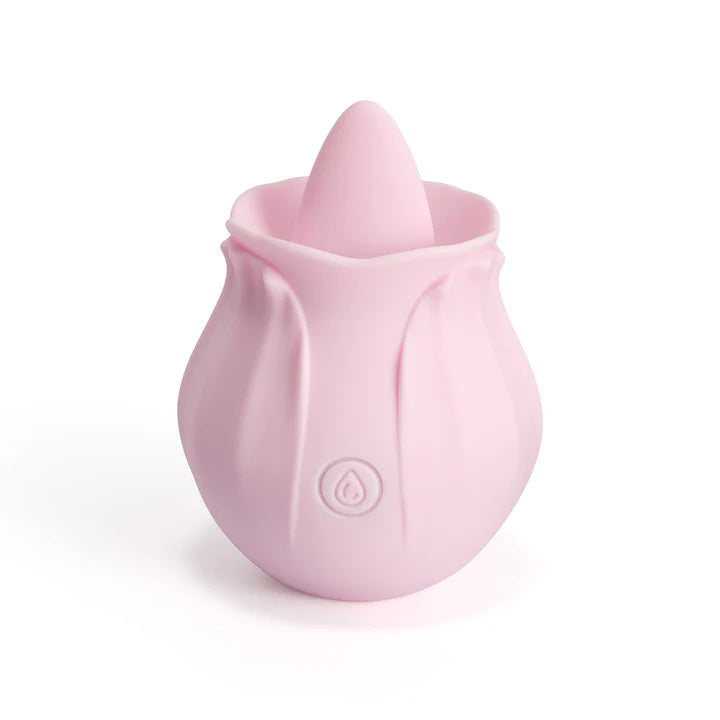 The rose toy with tongue is also called as the "tremble maker". it's equipped with the softer and faster tongue.
Happy review from a satisfied user:
"The rose tongue's gentle but direct stimulation led me to the orgasm soon, I like this kind of stimulation, or I would rather say that was having the oral sex. Every woman deserves to have one, or to be presented with one, she will climax over and over again in seconds."
Like adventure? Do you dare have a new and thrilling trip with your rose toy with egg? The rose head suck your clitoris, while the bullet on the end of the other side of the cord is vibrating in your body. This rose toy is born for those who like both G-spot and clitoral stimulation.
An anonymous TikToker shares her using experience:
"when she was still touching my body with her finger, she turned on this toy. She put the rose head on my nipple, kissed me at the same time, then stroked between my legs...
She put that egg on the end of the other side on my labia, stayed for a while, then gently inserted it into my vagina, the vibration was melting me... I could clearly feel it rolling on my G-Spot. When I was kind of losing my mind, she put that suction mouth on my clitoris, yes, I had orgasm soon, and that was the mind blowing combo orgasm."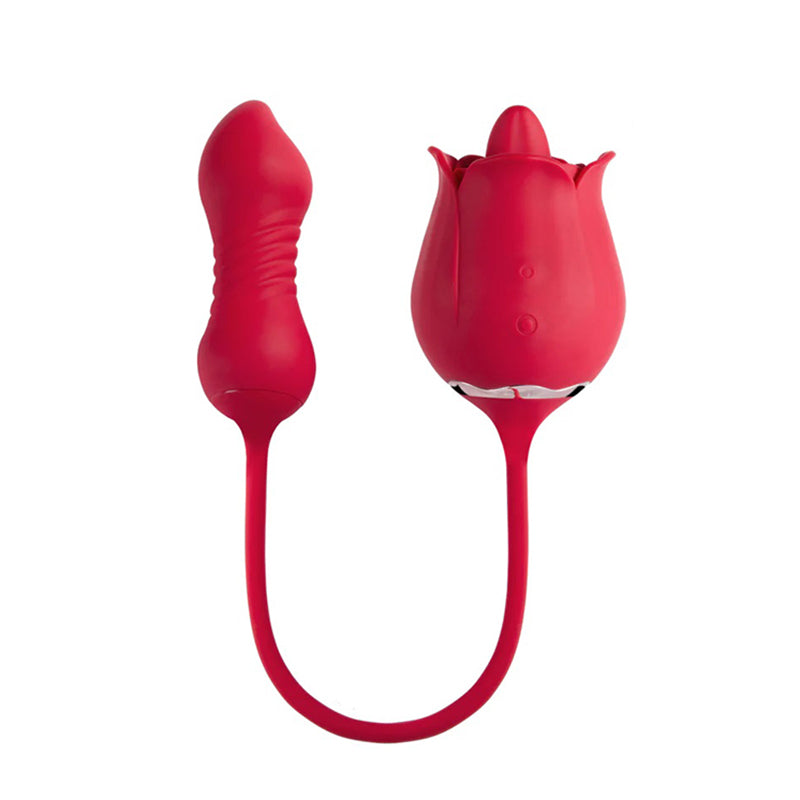 The rose dildo brings the dreamy climax to another level. This is a deluxe double functional vibrator, it's to giving you the realistic intercourse experience. If you like the vagina to be filling up, and used to orgasm by stimulating the clitoris, this toy is for you.
Some user may get some "guilty feeling" because it feels too good:
"this is a great piece of artwork, I got it one month ago, i think I died and resurrected. There were so many time that I wanted to throw it away, I mean how could it make me feel so damn good if it's not from the Satan itself. Well I guess I'm just addicted to it!"
The tongue rose toy with vibrating egg is seen to be the must have solo masturbation prop and the couple sex toy, its multiple function can help you make some exciting play possible, and it's the choice for the user who is chasing for the blended orgasm.
A mom follow the steps of her daughter:
"My daughter has kept telling me how good is this product, then I joined the trend. I loved this product the first time I tried it, it changed the game rule, you can use it alone, or use with your partner. I like the way it combines two toys into one, and to stimulate different place at the same time is definitely an added bonus."
Everyone can find the thing you need here. Every month, or every week, we will share and provide more our favorite products, before that, just enjoy!